phil laurence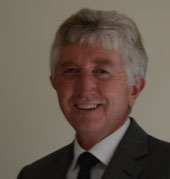 Phil is an accredited performance coach, mentor and facilitator. His key accreditations include Relationship Awareness (master trainer), Situational Leadership(CLS), The Extraordinary Leader (Zenger and Folkman), TMS (Team Management Systems), Belbin Team Roles, and Team Alchemy.
As a leader and business consultant he has worked across a variety of sectors in Australasia including: Wesfarmers Industrial & Safety (NZ), Huhtamaki Moulded Fibre; Norske Skog, Briscoe Group, Trustpower, Foodstuffs (Akl), Port of Tauranga, Thermofisher Scientific, and Winstone Pulp International.
Having gained coaching, consultation, and facilitation experience with brother Trevor at ETC in the early 1990's, Phil has worked as an independent consultant, operating as Learning in Action since 1996 and has designed, led and delivered learning and training programmes ever since. His work has included: Leadership Development initiatives and training, Management Development, Individual Executive Performance Coaching and Mentoring, Team Development initiatives, Accountability training, Facilitator training, and Personal relationship and Communication work
why team alchemy?
Having used several models to develop successful teams and team work over the years, I welcomed the introduction of the Team Alchemy system in 2011 because it provided me with a comprehensive, analytically robust, and eminently practical approach to team development that focuses on high performance linked to business results. The external stakeholder feedback, and internal survey have already allowed me to assist a diverse range of teams in New Zealand and Australia to gain a much deeper understanding of what is really happening both within and outside their 'walls', and what will really make a difference in their quest for high performance . Team Alchemy's ability to benchmark team performance against other teams, to measure progress through the development of action plans, and to then re-survey team performance has proved to be a particularly attractive feature of the system.